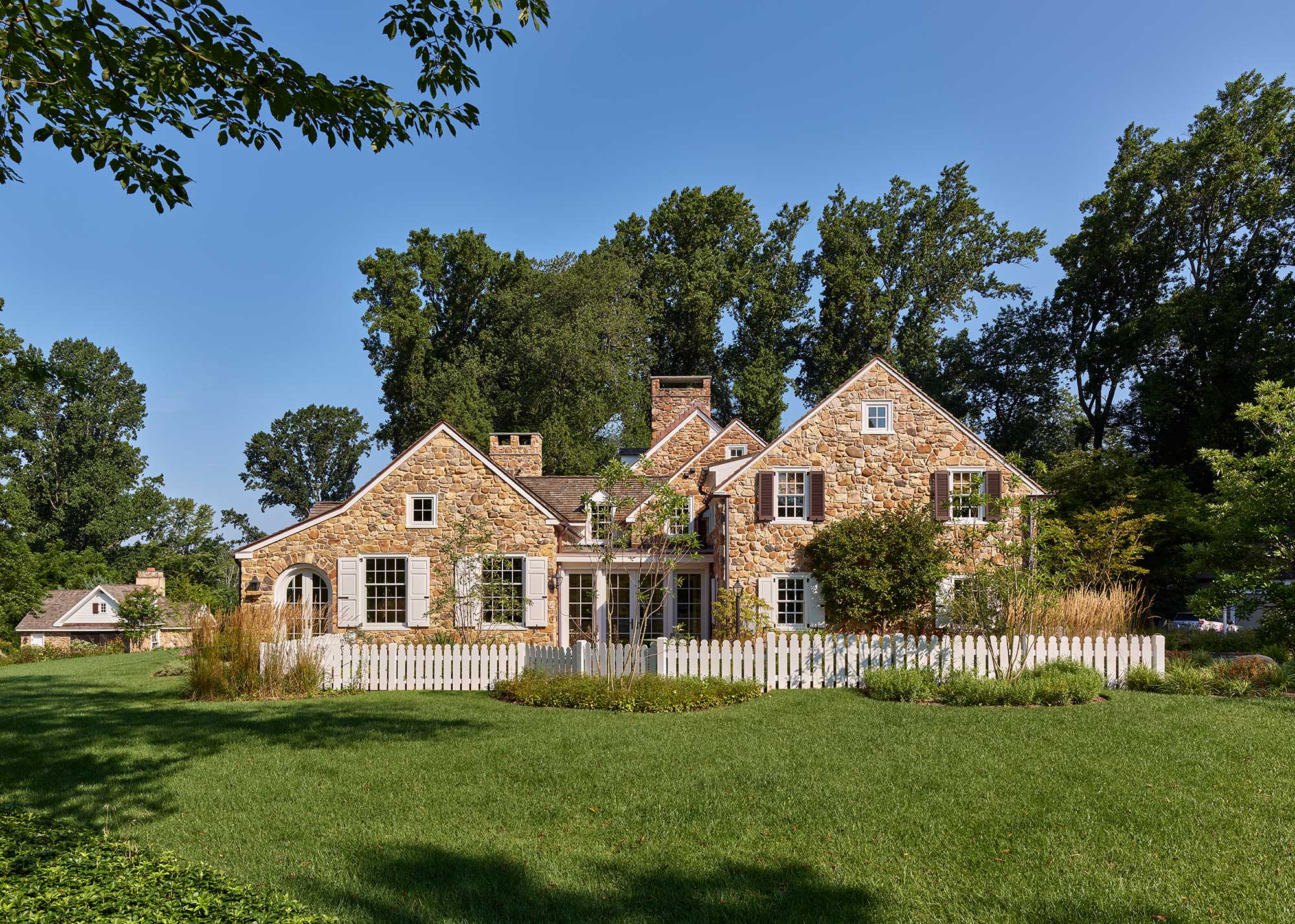 Okie Farmhouse Addition
Willistown
As new empty nesters, the owners of a lovely 1931 farmhouse designed by R Brognard Okie sought to make changes to better accommodate their current and future lifestyle. Set on 7 bucolic acres in Willistown, Pennsylvania, the home suffered from a first-floor plan hindered by a choppy and poor circulation pattern, lack of light and views in the most heavily used spaces, and an ill-positioned and poorly scaled kitchen.
To resolve the existing design issues, Archer & Buchanan proposed razing an awkward existing addition and replacing it with a new one. The new addition fulfills client needs while being sympathetic to the original home design and embracing essential elements of the Okie vernacular. The result is a simple but nicely resolved design true to the elegance of a colonial Southeastern Pennsylvania Okie farmhouse.
The new addition and renovations to the existing home succeed by creating a new hall sequence along the front of the house and improving circulation issues between the formal entry and spaces and the family entry and spaces. Family spaces in the new addition include a gracious and welcoming entry, mudroom, pantry, kitchen, breakfast room and family room, plus a new office on the second floor. The new kitchen with vaulted timber frame ceiling is bright, airy, open and provides views and a direct connection to the outside. The addition accommodates returning family or large social functions, but also creates intimate spaces that are comfortable for just two.