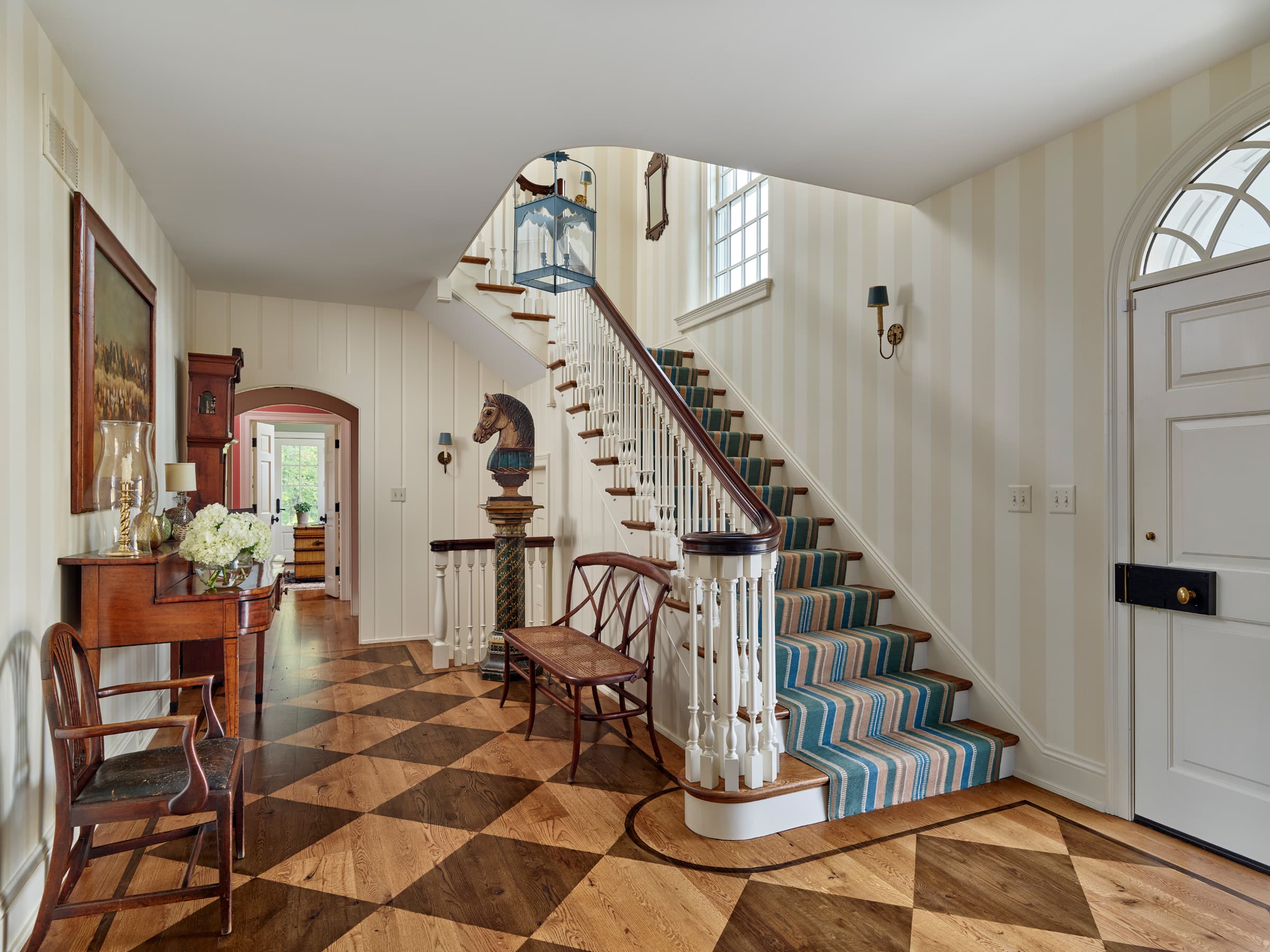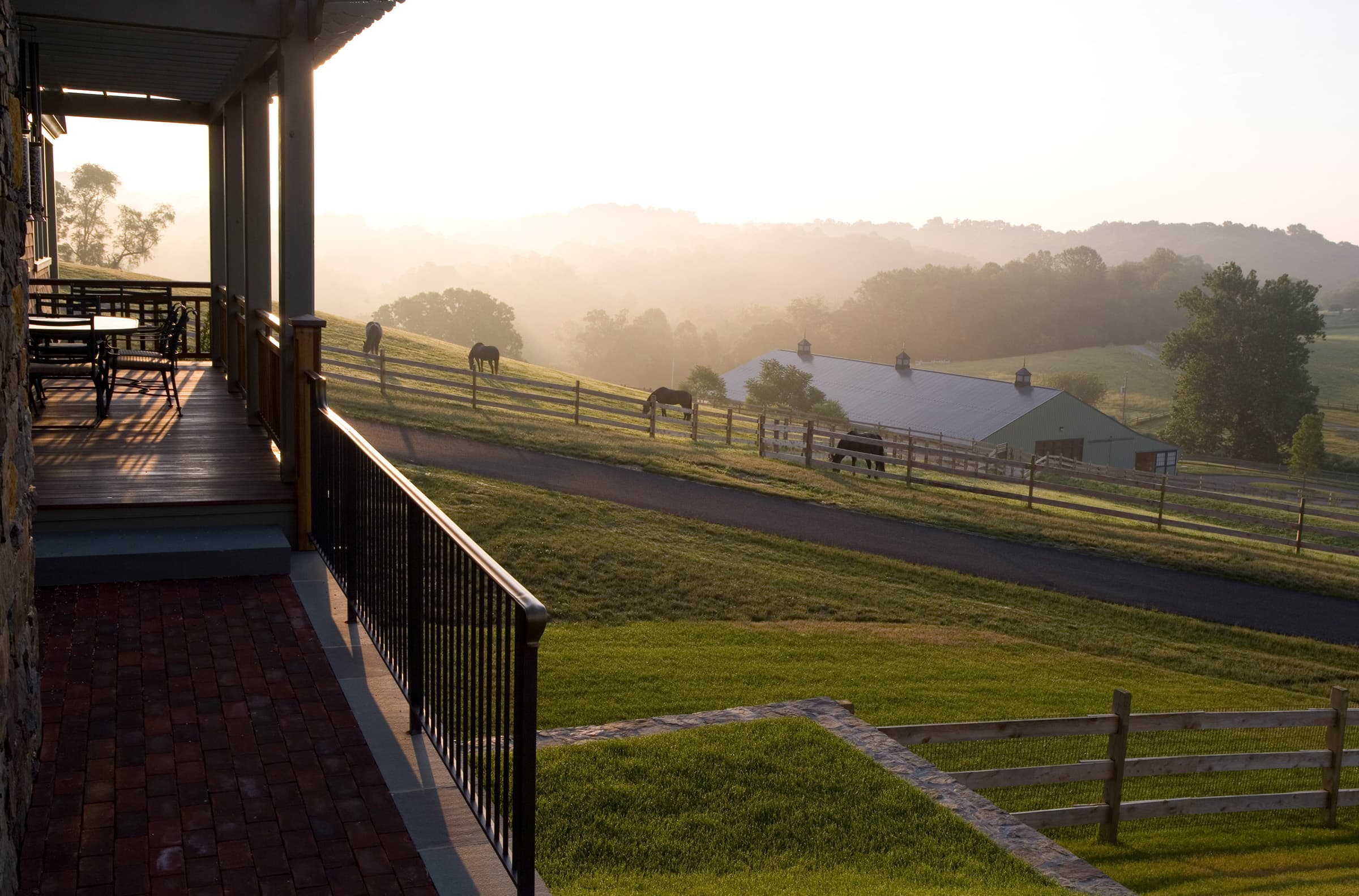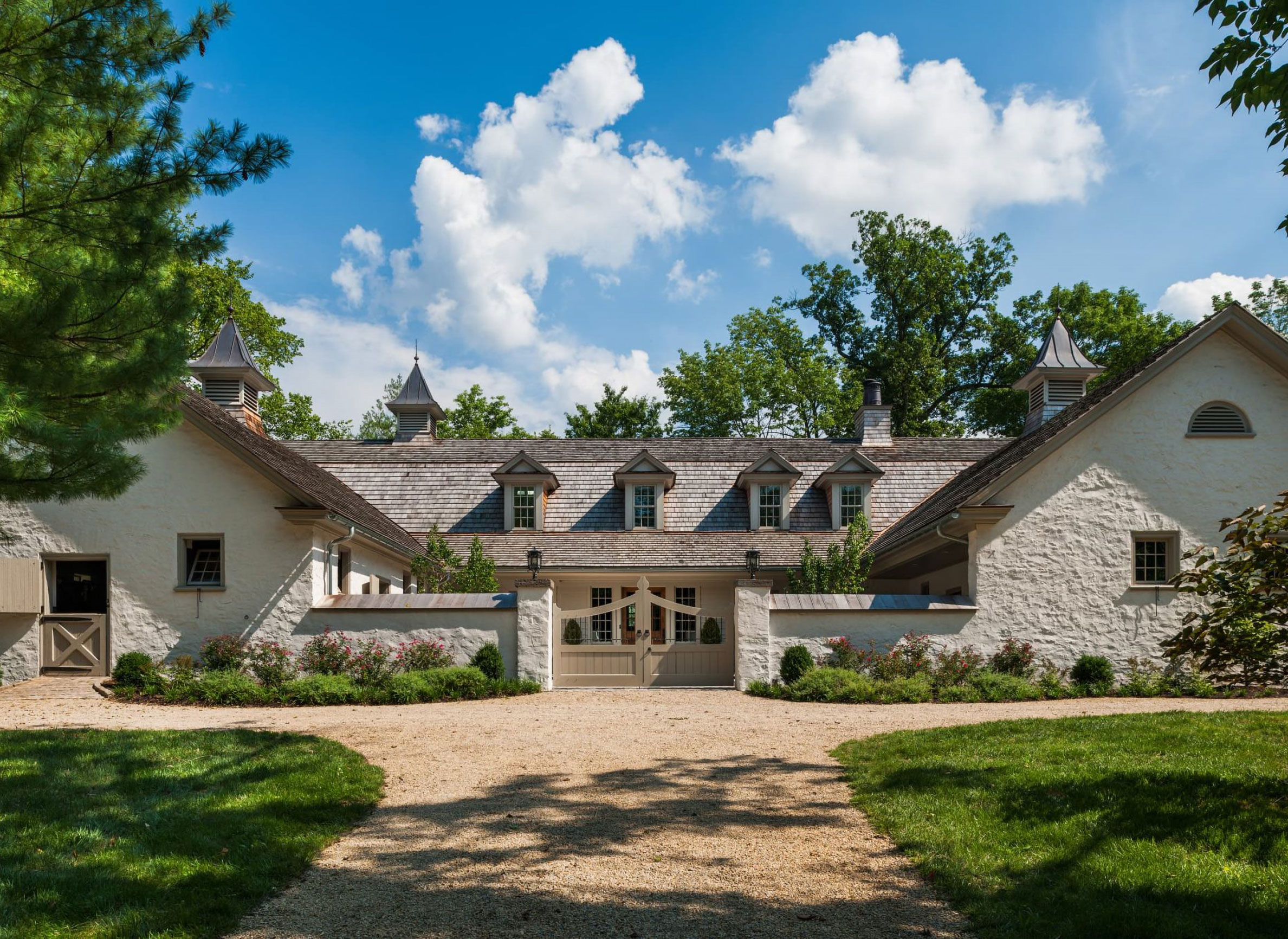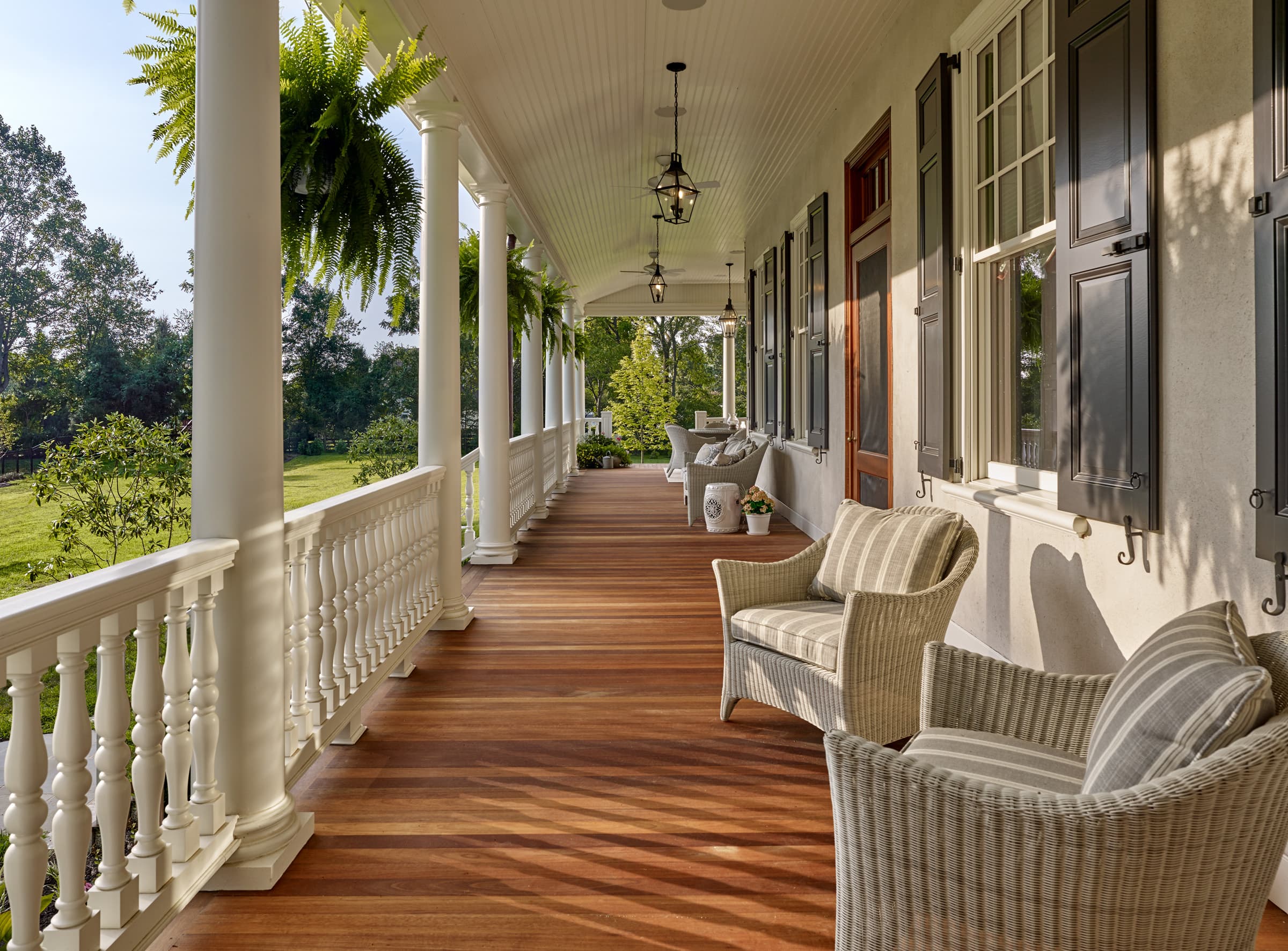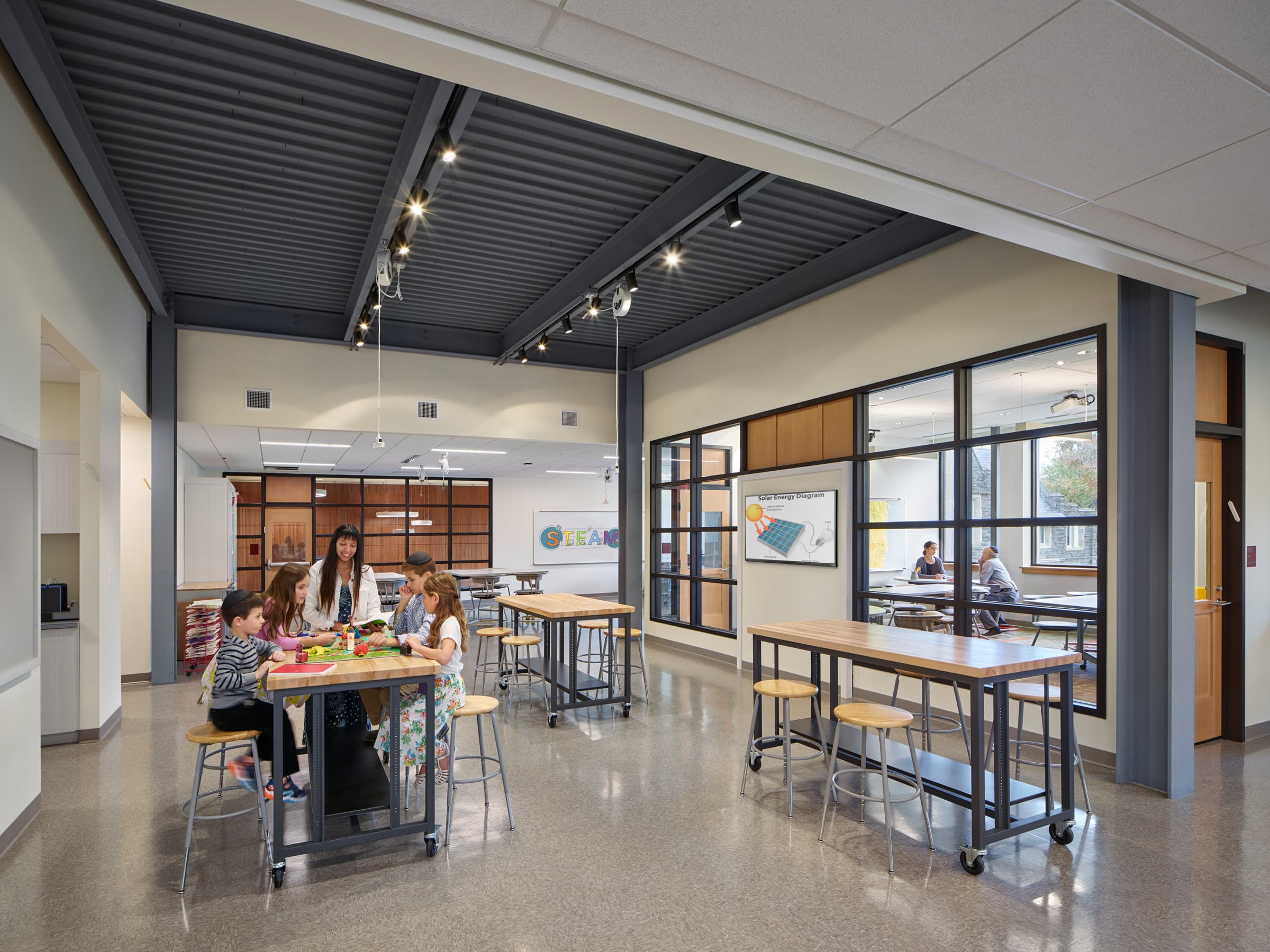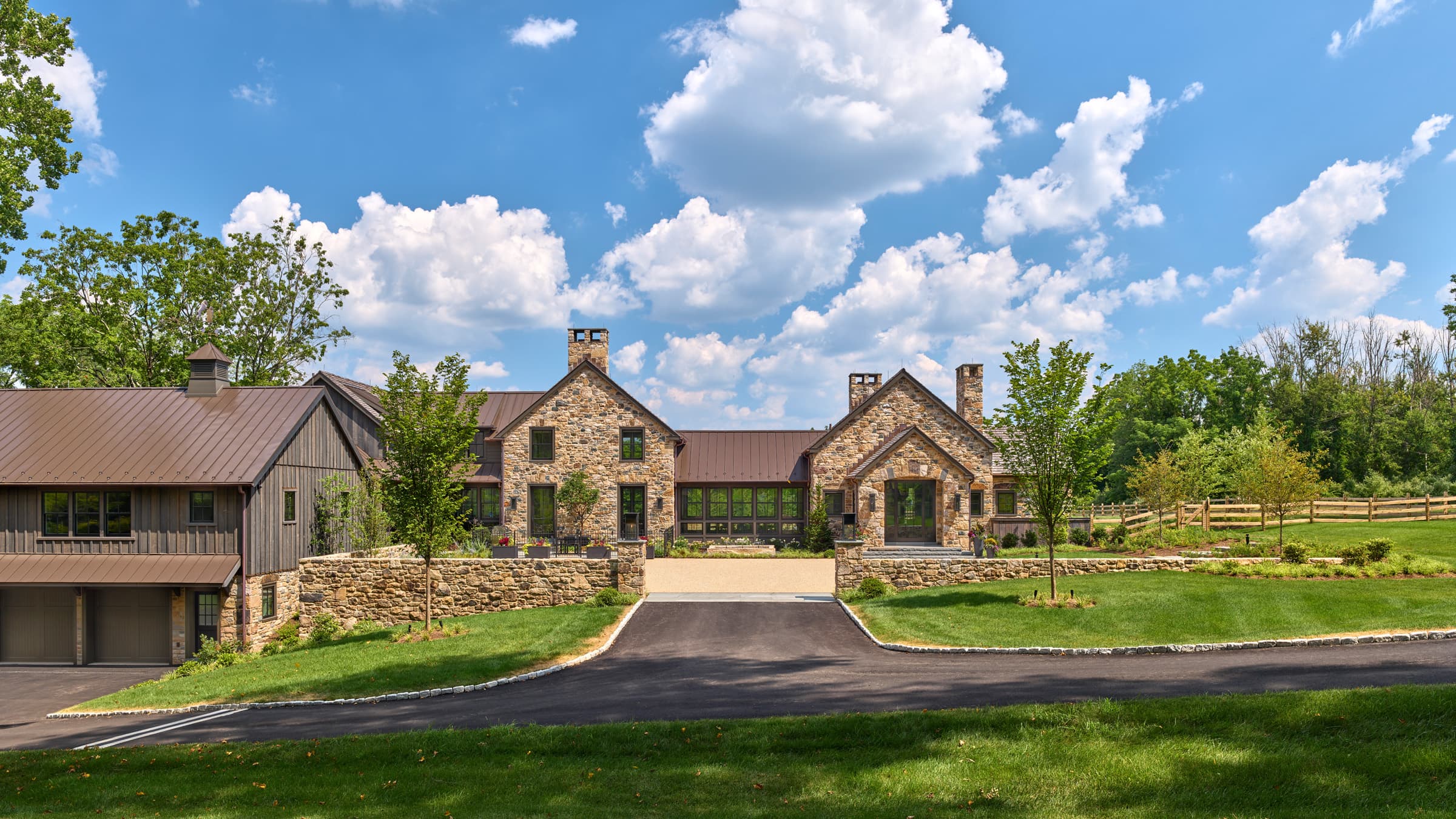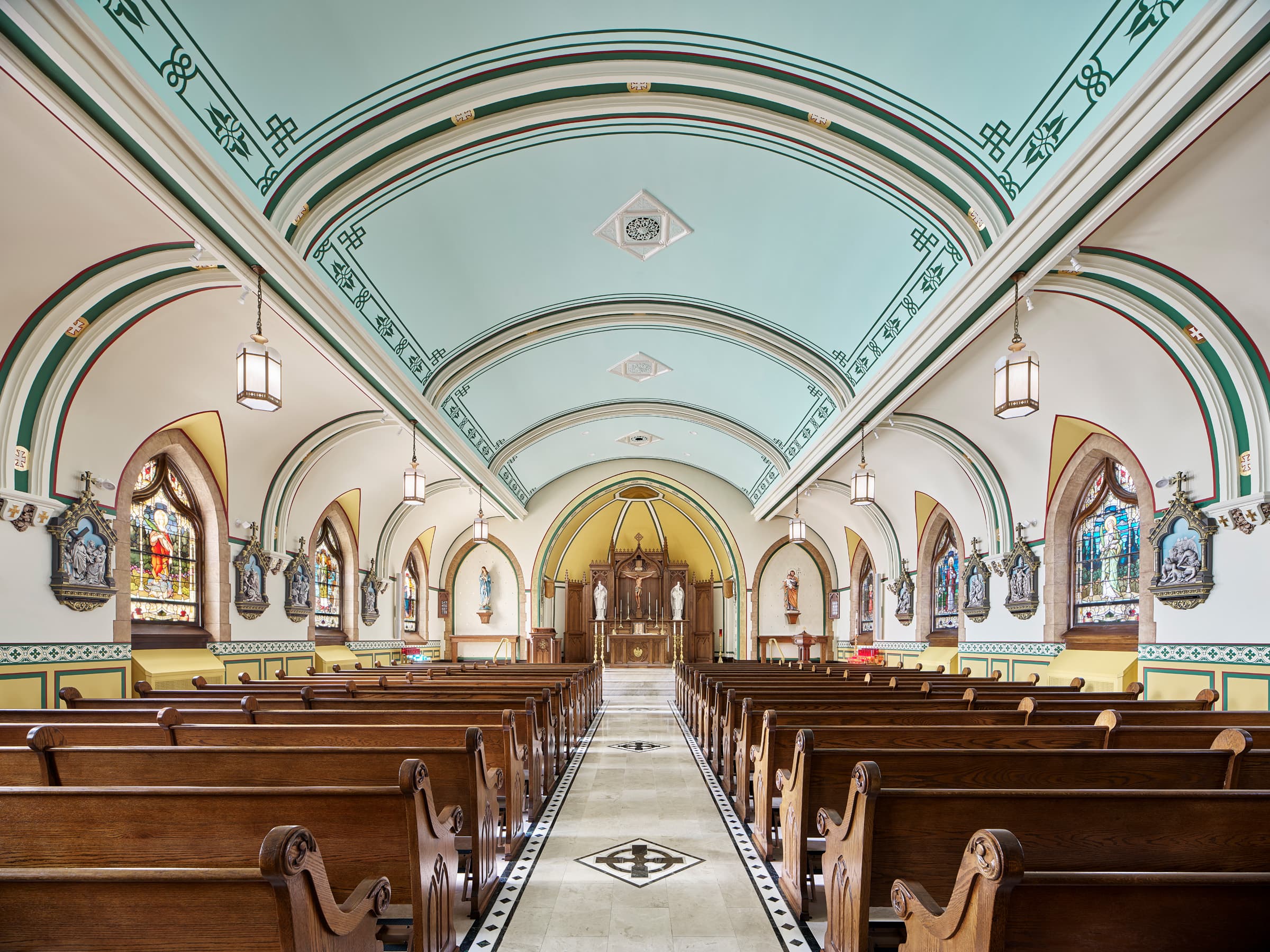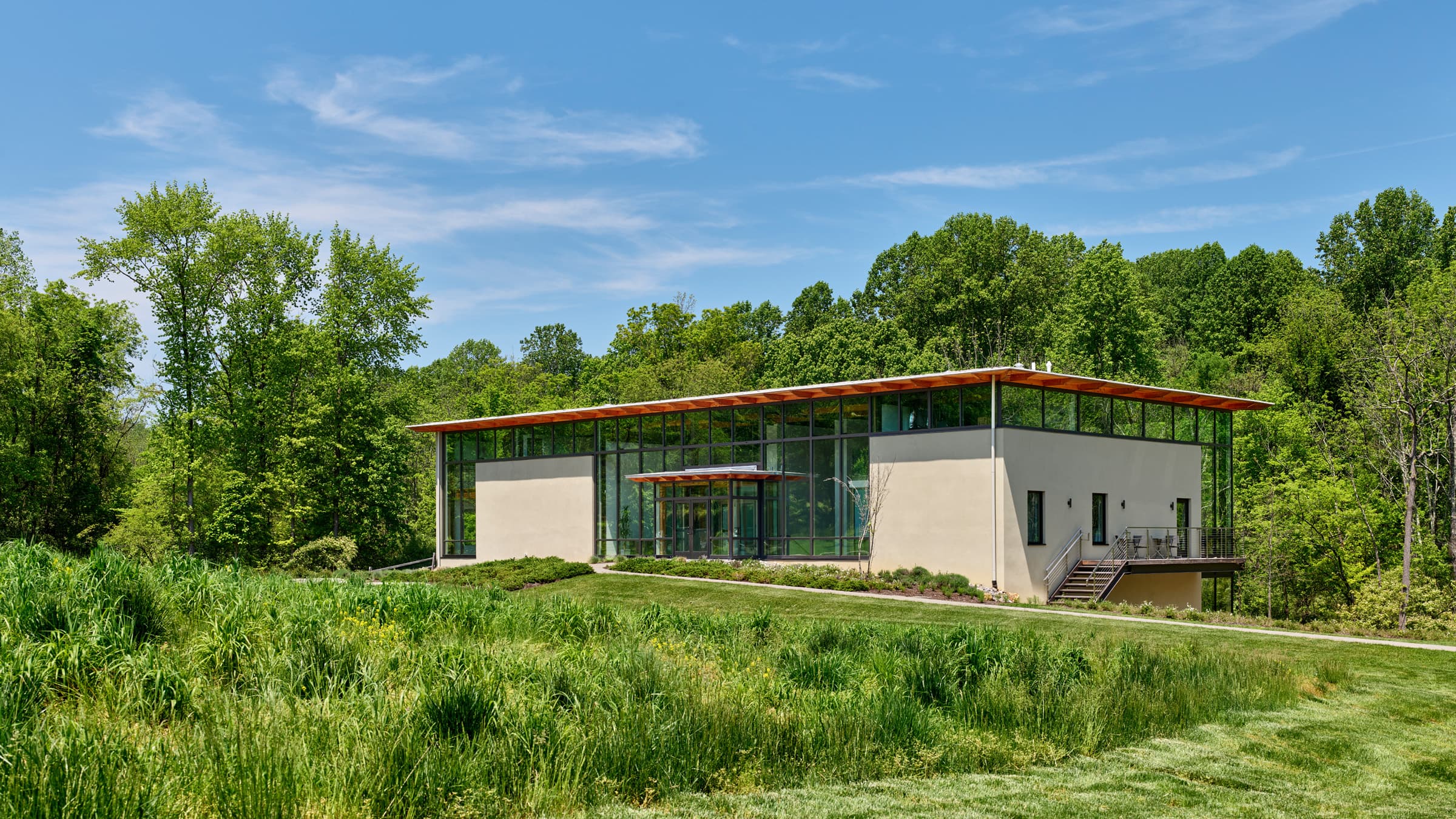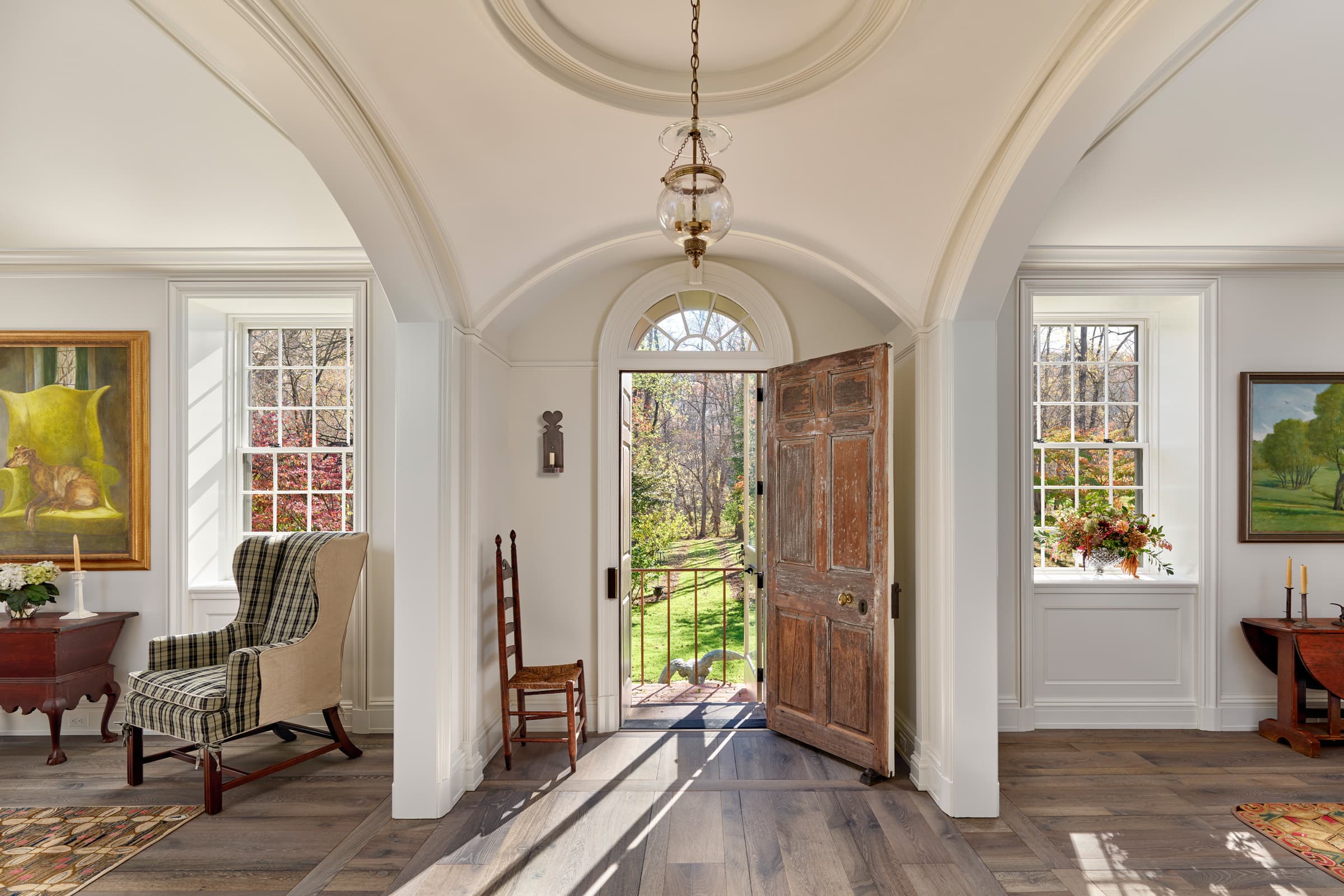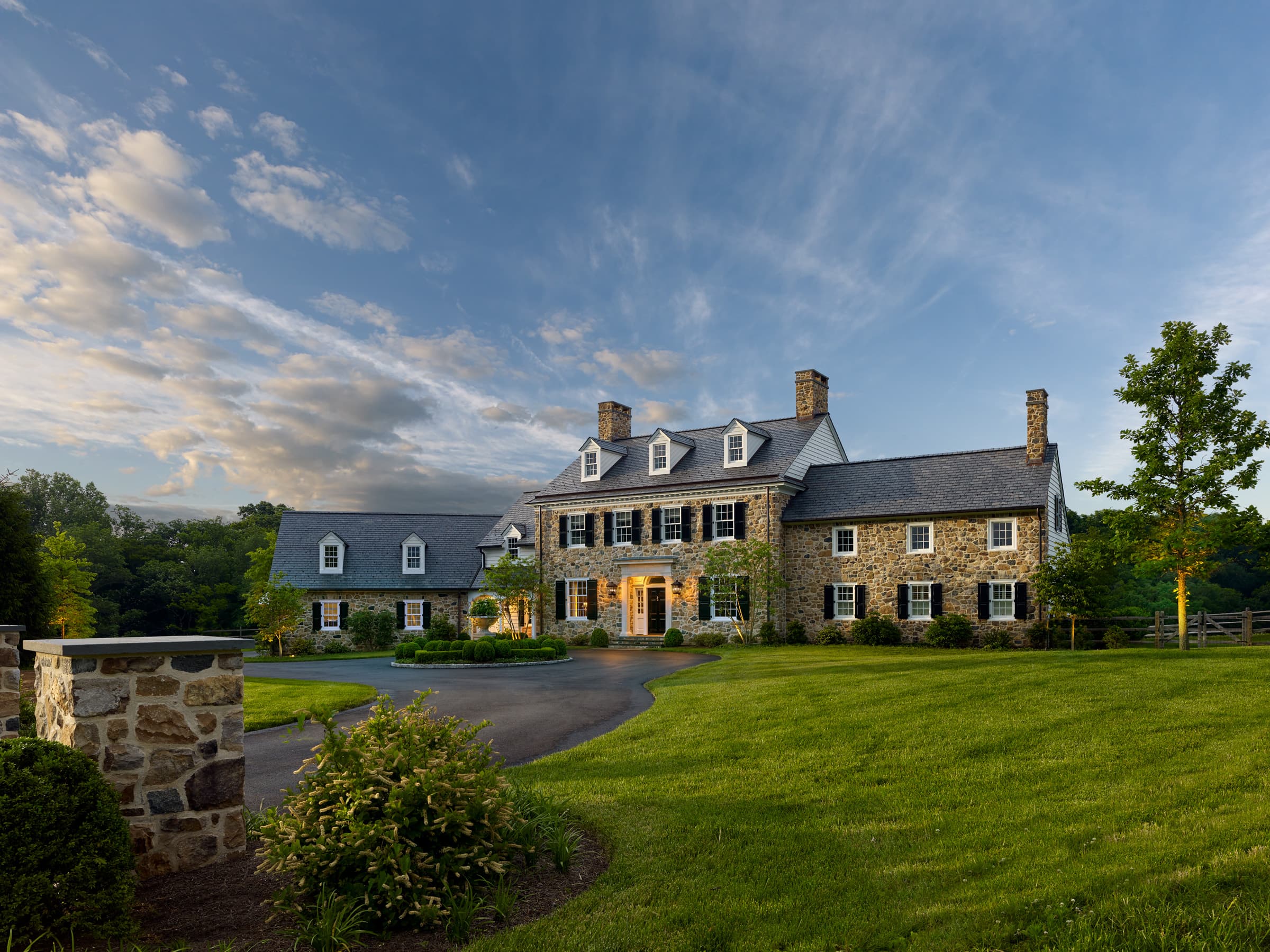 Creating Architecture
of Character, Beauty & Style
Archer & Buchanan Architecture, providing full service architectural design for over a quarter of a century, serves clients seeking a collaborative design process, attention to detail and quality craftsmanship and construction.
Click below to learn more about our philosophy and services.
Services
Archer & Buchanan Architecture provides a broad range of services for Residential, Equestrian and Institutional clients from our office in Chester County, Pennsylvania which include:
Architecture for New Construction, Additions and Renovations
Interior Design / Interior Architecture
Adaptive Reuse
Historic Preservation
Feasibility Studies
Master Planning
Programming and Space Planning
ADA Accessibility Assessment
Site Analysis and Existing Conditions Assessment
Service Areas
Located in downtown West Chester, Pennsylvania, our office of over twenty is comprised of principals, senior and junior project architects and supporting staff. Our reach is not limited to Chester County, Pennsylvania, but spans the Mid-Atlantic region, many states, and as far as Tasmania, Australia.
Project locations include Ardmore, Berwyn, Blue Bell, Bryn Mawr, Chadds Ford, Chester Springs, Devon, Gladwyne, Glen Mills, Greenville, Haverford, Kennett Square, Malvern, Merion Station, New Hope, Newtown Square, Saucon Valley, Unionville, Villanova, West Chester and Wilmington. Additional national and international project locations include Connecticut, Delaware, Florida, Maine, Maryland, New Jersey, New York, Oregon, South Carolina, Utah, Virginia, Wyoming and Tasmania.
Approach
We are architects and designers dedicated to the creation of beautiful things. Archer & Buchanan Architecture believes with beauty must also come function. The forms and spaces we design are for living life—for working, playing, and learning. We are grateful for our staff, which is well-versed in a multitude of styles ranging from the traditional Pennsylvania farmhouse, timber framed barns and homes across the spectrum to clean, sleek, modern residences. The homes, horse farms and buildings we design are born of the wants and needs of our clients combined with the call of the land to site a structure peacefully within it. Regardless of architectural style or appearance, a project that is beautiful but does not meet the needs of the client and belong in its place is weak at best, a complete failure in some circumstances.
Along with our compulsion to create beautiful things is a near obsession with details. Archer & Buchanan Architecture believes that countless details compose a single vision. What is most important to understand about this statement is that the "single vision" is the vision exclusive to one particular client. Any architectural design we create is unique to the client and their site, answering to the needs of each and made up of details that make it expressly their own.
Process
The entire process of undertaking a new home design or a renovation/addition project can be daunting. Familiarizing the first-time client with the process can make it one of pleasure and discovery rather than mystery or frustration.
Before an architectural idea is committed to paper, the collaborative process between our architects in West Chester, Pennsylvania, and the client begins. Archer & Buchanan Architecture believes that design is highly interactive, requiring an intense exchange of ideas and information between architect and client. As the client shares their goals for the project, the architect will listen, synthesize, and respond appropriately to address their needs and requirements. The response will take the form of a completely unique solution specifically tailored to site, context and client program.
As we move though the multi-phase process of architectural design and construction, our architects manage the team of client, contractor and consultants and expertly guide the client through each stage.
Zoning
All construction projects require a review of local Zoning Ordinances. Rules in Bryn Mawr, Pennsylvania may differ from those in nearby Wayne, Pennsylvania, and it is critical to determine the parameters within which construction can occur before we begin the design process.
CASE IN POINT: A client who completed an addition to their former home in New Hope, Pennsylvania, assumed that doing a similar addition to their new home in Gladwyne, Pennsylvania, would be simple. Because zoning regulations differed between the two locations, the addition as envisioned by the client would be prohibited. Because Archer & Buchanan Architecture identified this so early in the process, we were able to explore other options with the client that still fulfilled his desires and met zoning requirements.
Building Survey of Existing Conditions
For renovations, additions and alterations of existing buildings, Archer & Buchanan Architecture begins with a detailed building survey of the existing conditions. This may be an 'old school' measurement of a structure done in sketch form with a tape measure but increasingly, we utilize a point cloud detection system, the Leica Imaging Laser Scanner, for digital mapping of three-dimensional space and details within it. This provides a powerful advance on the development of base building documents for the architectural design work that follows where clarity of form and historic detail are key.
CASE IN POINT: A client in Chester County, Pennsylvania, assumed we could work from the original set of drawings obtained with a recently purchased historic home. With over 25 years of experience in completing renovations and additions to residential structures, we knew the importance of conducting our own survey to confirm existing conditions. As a result, we discovered the construction differed subtly from the documents, and numerous modifications had been made to the home over the years that were not reflected in the original drawings. Had the design of the renovations and addition been based on the original drawings, the embedded discrepancies would have led to significant field conflicts during construction, with a negative impact on both schedule and cost.
Master Planning and Schematic Design
We begin by listening closely and then translating ideas and requirements into architectural design concepts. Master Planning lays out the total project scope across a site(s) with corresponding broad time frames so that individual elements can be developed in sequence without conflict. Schematic Design initiates the collaborative loop between client and architect and explores options in conceptual site plan, building plans and elevations. Together we work to arrive at a single design approach before moving into the next phase.
CASE IN POINT: A couple with conflicting goals for their new home in West Chester, Pennsylvania, expected to hear that they would require an excessive footprint to address all needs. The clients were thrilled when this phase of the process uncovered ways to merge functions and combine spaces in ways they never anticipated. By working to gain a deep understanding of the clients' expectations and collaboratively exploring options, Archer & Buchanan Architecture was able to deliver a residential design solution that met all goals through a more creative approach.
Design Development
Design Development is the increasingly detailed development of the previously approved architectural design direction determined in the Master Planning and Schematic Design phase. This includes the refinement of plans and elevations, details, and examination of finishes, fixtures, millwork, etc. At the end of this phase, we often recommend obtaining a preliminary cost estimate from a qualified builder to verify that the project budget falls within client expectations.
CASE IN POINT: Recent escalation of material and labor costs became clear to the Archer & Buchanan Architecture project team undertaking the design and construction of a new home in Chester County, Pennsylvania, through preliminary pricing. Identifying the escalation at this early stage, the architects and client could work together to make thoughtful adjustments to bring the design within the intended budget while still meeting all client goals.
Construction Documents
In this phase, Archer & Buchanan Architecture develops the thorough technical drawings, details and specifications, collectively termed Construction Documents, to clearly communicate to the builder the information necessary to successfully execute the project within the anticipated time and budget allotted.
CASE IN POINT: Recently the general contractor building a new home designed by Archer & Buchanan Architecture in West Chester, Pennsylvania, complimented the firm on the high quality of our construction documents. The benefit of investing in thorough documentation is clarity of outcome, fewer questions, greater price accuracy, and reduction of field conflicts. The project meets expectations of quality and vision while being easier to build on time and within budget.
Bidding and Negotiation
This is the process of introducing builders to the architectural design project, supporting their effort to develop the framework of time and budget surrounding the construction, and establishing the relationship between the builder and client both personally and in terms of contractual expectations. While Archer & Buchanan Architecture has NO business relationship with any builder, we do make introductions to qualified builders whom we judge to be a good fit for our clients. A project may either be put in the hands of one trusted builder to develop an open-book price or the work may be sent to bid between three qualified contractors. In either case, gaining a clear understanding of the costs and time required to build the project is the goal. This phase concludes with the award of a construction contract.
CASE IN POINT: A client in Chester County, Pennsylvania was pleasantly surprised to learn that Archer & Buchanan Architecture would assist with finding an appropriate builder and obtaining and reviewing bids. Relying up to that point on a friend's recommendation, the client could not shake the feeling that the contractor was not a good match. After meeting with one of our suggested builders, she immediately felt a connection, placed her trust in the builder and was rewarded with a smooth construction process and exceptional result.
Construction Observation
Throughout the construction process, Archer & Buchanan Architecture will visit the project site at intervals agreed upon with the client. We will act on behalf of the client to ensure that the work being completed conforms to the construction documents and meets all architectural design intents. We feel that the final 10% of design does happen during construction as new items come into play, interior design goals are clarified, and the resolution of field conditions occurs. We review shop drawings and inspect the work for adherence to the Construction Documents to ensure the clients' satisfaction.
CASE IN POINT: During a site visit to a project in West Chester, Pennsylvania, the project architect observed that a critical detail was overlooked in the installation of windows. The architect was able to review the documentation with the contractor and ensure that the window installation was corrected. Fortunately, the issue was noted on the installation of the second window as the project included over one hundred windows total!
Creating Architecture of Character, Beauty & Style