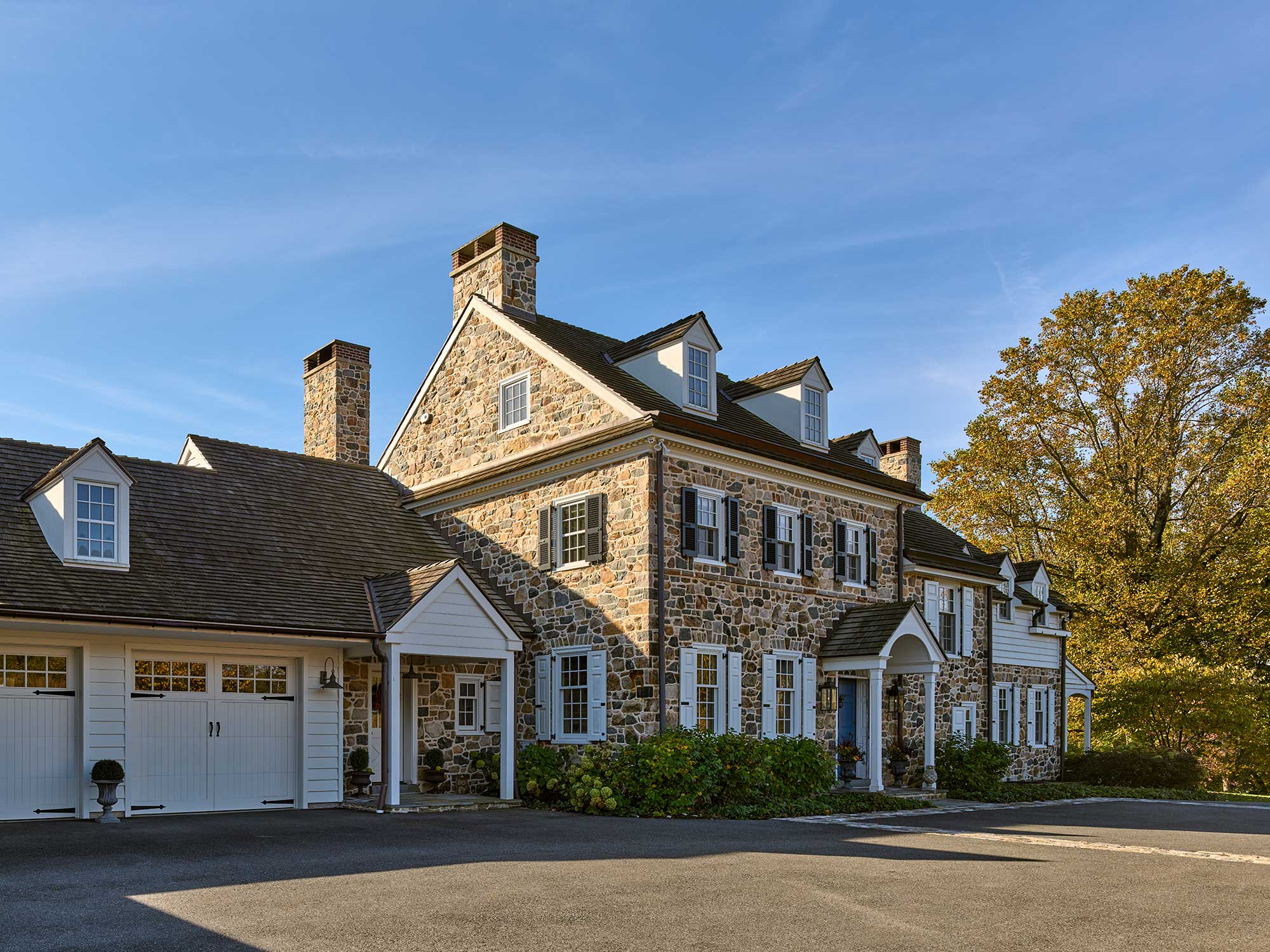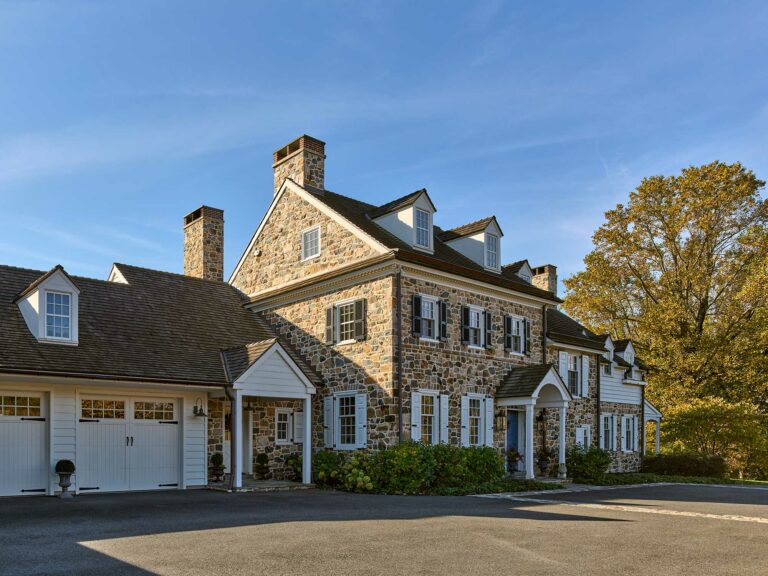 Bucksnort Farm
Kennett Square
THE PRIMARY INTENTION guiding the architectural design of a new 5,500 SF home for a couple is for the house to function as a gathering spot for their expanding family and a special place to occupy the memories of their children and grandchildren. When not filled with family, the house also meets the pair's interests by creating a haven for cooking, entertaining and gardening as well as dedicated space for work.
The architectural design of the home is consistent with the Chester County farmhouse vernacular, with emphasis on relationship to the landscape. Sited just beyond the rise of a hill on the property, the house doesn't dominate the landscape but instead appears embedded in it.
A forecourt cut into the hill creates a feeling of enclosure at the entry which, as you move through the house from front to back, opens to bright light and a sprawling view through the south-facing expanses of glass.
Turning the stair hall parallel to the front face of the home rather than placing it perpendicular as is typical in a center hall style allows the primary living spaces to run continuously along the rear face of the home's main level without the break created by a center hall configuration.
The architectural design is supportive of a contemporary style of living with a large open kitchen and breakfast room connecting family and living rooms, and a large pantry. A private formal dining room features beautiful millwork reminiscent of 18th century fine carpentry and includes built in cabinetry, fireplace mantel and arched door and opening.
In Okie style, the house is broken into major and minor parts, giving the illusion that it was developed over time. The plan concludes with a detached carriage house/garage and apartment set perpendicular to the main house, enclosing the service court and bounded by the hillside at north, adding to the feeling of enclosure.
Soon to join the home at Bucksnort Farm is a timber frame bank barn which will include space for entertaining on the upper level with workshop and stable space below.