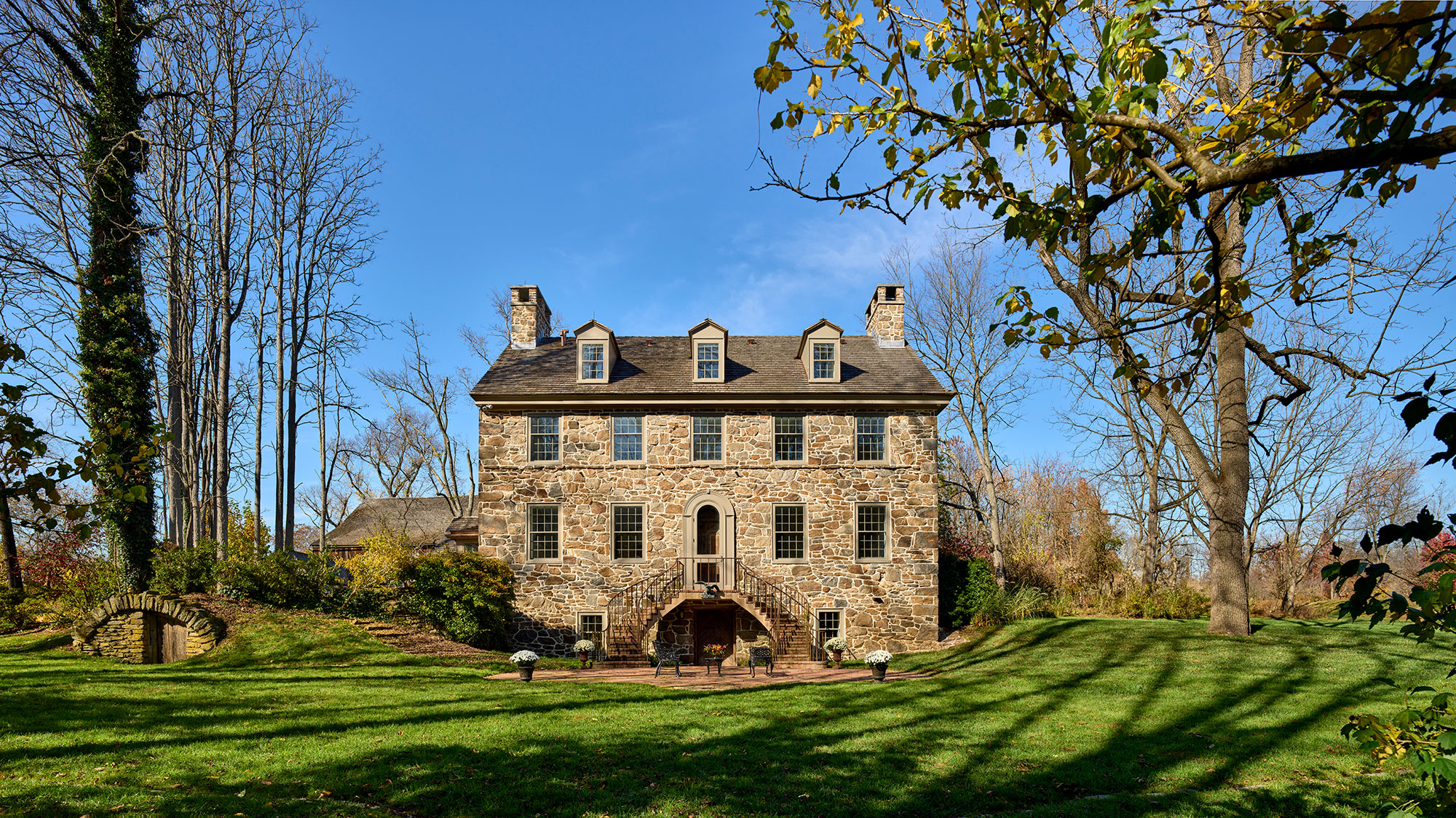 Big Bend
Chadds Ford
THE GOALS OF THE PROJECT AT "BIG BEND", located in Chadds Ford, Pennsylvania, were two-fold. The design team was charged with completely re-envisioning the interior of the house through a gut renovation that would deliver amenity updates and a setting for a contemporary lifestyle. Simultaneously, restoration of the exterior and minor additions would occur with the minimal possible impact on the historic character of the building.
Inside, the program for the ground floor of Big Bend included a new family entry and the addition of a modern kitchen. Our client desired a more open floor plan, a double-height library with a mezzanine and a new sculptural stair to replace the existing switchback colonial stair. The entire second floor of the house serves as the master suite while the attic level houses two bedrooms, each with its own full bath. The lower level includes mechanical spaces and a catering kitchen and preserves the original "dining room" of the house with its cooking hearth.
Our client wanted the interior to surprise visitors. In response, our design delivers utterly unique, dramatic spaces created through custom casework, vaulted ceilings, and a plan that provides multiple sightlines through the house from various points of entry.