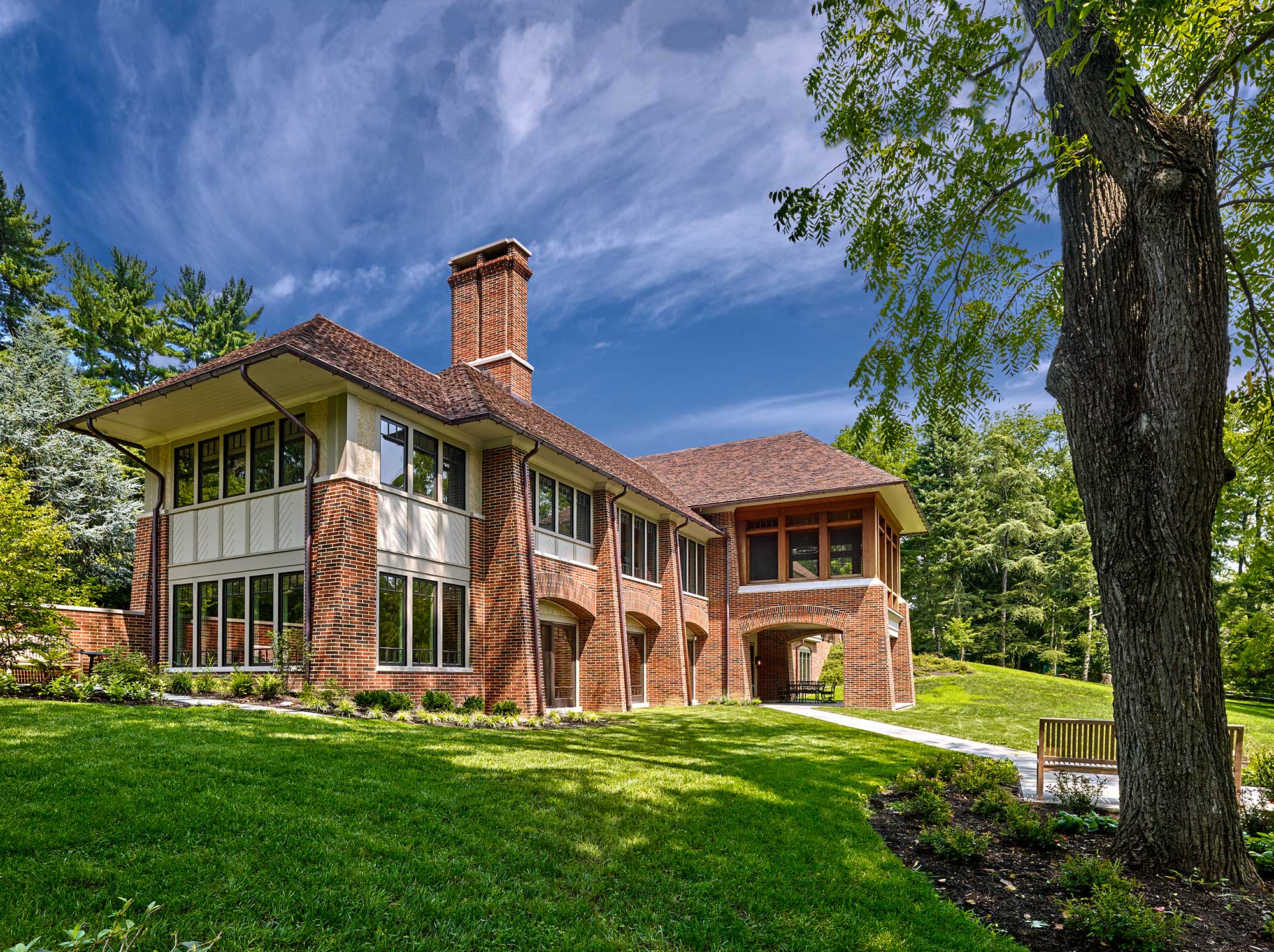 Greenville Contemporary
Chadds Ford
AFTER LIVING ALL AROUND THE COUNTRY, our clients chose an area outside of Wilmington, Delaware, for their retirement retreat. Their broad architectural interests led to the design of a home that reflects the English Arts and Crafts tradition of integrating a house into the land, as well as its American cousin, the Prairie Style.
To give structure to a house of such openness, a framework of piers and arches seen in and out of the house were used instead of solid walls, and the entire structure overlaid with a broad sheltering roof of clay tiles. The long "norman" brick of the house culminates in the monumental chimney that punctuates the composition and anchors the home on the site.
Inside, long walls of windows bring views into every space, providing "artwork" throughout. Comfortable for two all the time, the home is adaptable for big informal gatherings through an informal plan of Kitchen, Family Room and mahogany-lined screened porch that provides generous seating for meals and entertaining. A large, open stairwell connects the entry hall to the Lower Level where one is invited to a terrace and pool or through to cozy guest suites.