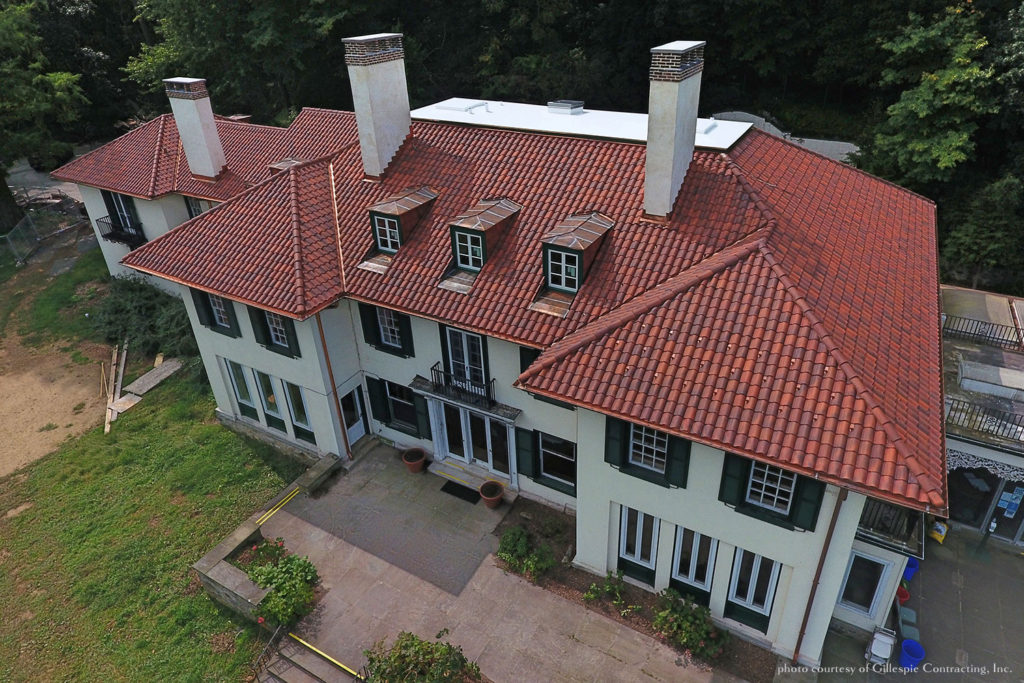 Staff Preservationist Suzanne Amrich Takes Part in Interview about the Willows Mansion Project in Villanova
March 8, 2021
ARCHER & BUCHANAN WAS HONORED to have Suzanne Amrich, Preservationist and Architectural Designer at the firm, invited to participate in an interview conducted by Will Nord, Executive Director, Willows Park Preserve (WPP) regarding the latest work completed at the Willows Mansion in Villanova, Radnor Township, Pennsylvania. The interview is featured on "Willows Park Preserve Perspective," WPP's monthly program informing their audience about the plans for and the progress gained at the Willows estate. Hosted on MLTV-Main Line Network, the conversation also included Caleb Arnwine, Senior Project Manager with Gillespie Contracting, Inc., the company responsible for executing the outstanding work on the mansion roof.
Archer & Buchanan has had the pleasure of working with Willows Park Preserve since 2019 to complete a multi-phase project aimed at restoring and rehabilitating the Willows Mansion which, built in 1910 and surrounded by 48 acres of public park, has been shuttered for nearly a decade due to its deteriorating state. The first phase of the project involved the replacement of the existing roof with a style matching the original of the house and, along with the restoration and replacement of other related elements, aims to not only return the roof to its original state but to ensure the longevity of the structure for the next century.
"The beautiful new roof and dormers have truly transformed the house," comments Suzanne. "This project alone has sparked a greater curiosity about this wonderful building and, with it, increased interest in the additional restorations being planned."
With many people wondering why the first element tackled was the roof, the interview explains the reasons for making the roof a priority and further details the entire scope of restoration and replacement work that was part of this phase of the project.
Firm partner Michele Thackrah says of the project, "We are honored to be a part of this first phase to revitalize such a meaningful part of Radnor's history. We look forward to the next steps in fulfilling the future of the Willows mansion."
– BACK TO ANNOUNCEMENTS –