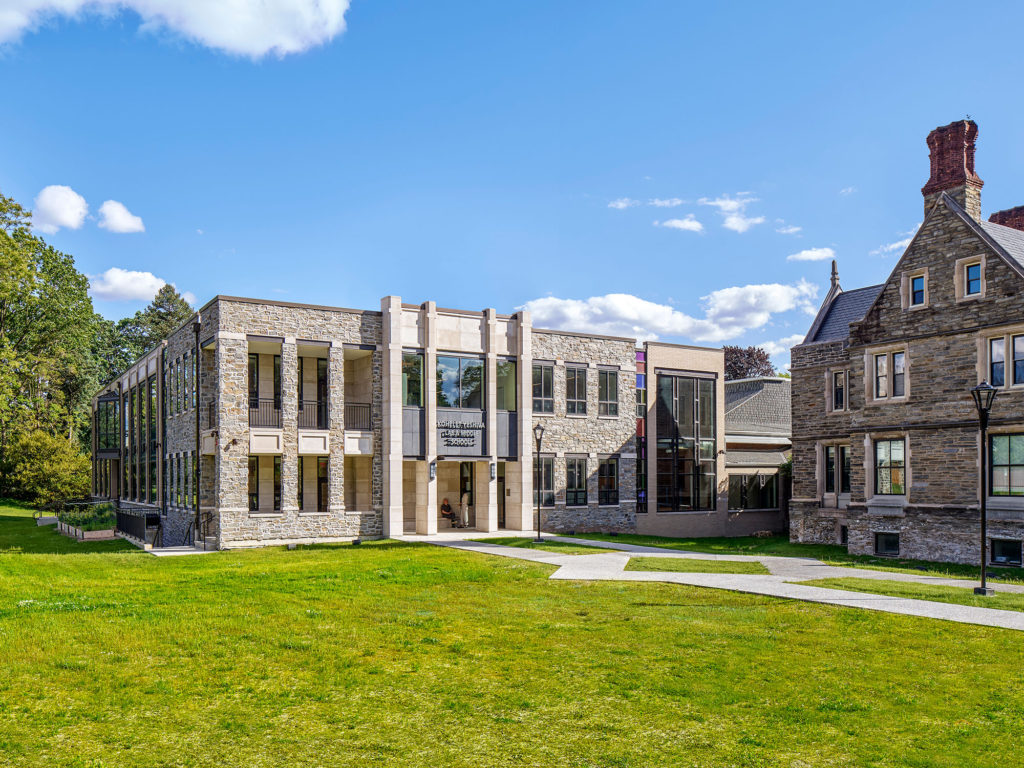 For Consideration: A Smart & Safe Return to Building Occupancy
July 9, 2020
ORGANIZATIONS ARE IN VARYING STAGES OF "GETTING BACK TO BUSINESS" following what many describe as an unexpectedly lengthy hiatus. Some are keeping facilities idle for a still undefined period while others are reopening under a "new normal". What have you done to address building occupancy and maintenance during the pandemic?
FACILITY SHUTDOWNS AND MAINTENANCE OPERATIONS
Did you have a plan in place for maintaining vacated buildings? If not, have you now developed a formal protocol? It is important to realize the full range of implications of altering the regular use pattern of a facility. While some organizations, such as schools, are accustomed to a varied use pattern based on time of year, many other businesses and institutions keep to a consistent schedule. Changes in occupancy and use should trigger changes that address effectively and safely maintaining facility systems (e.g. plumbing, electrical, HVAC) and environment (e.g. temperature, humidity, air quality). Changes should additionally consider efficiencies and cost effectiveness.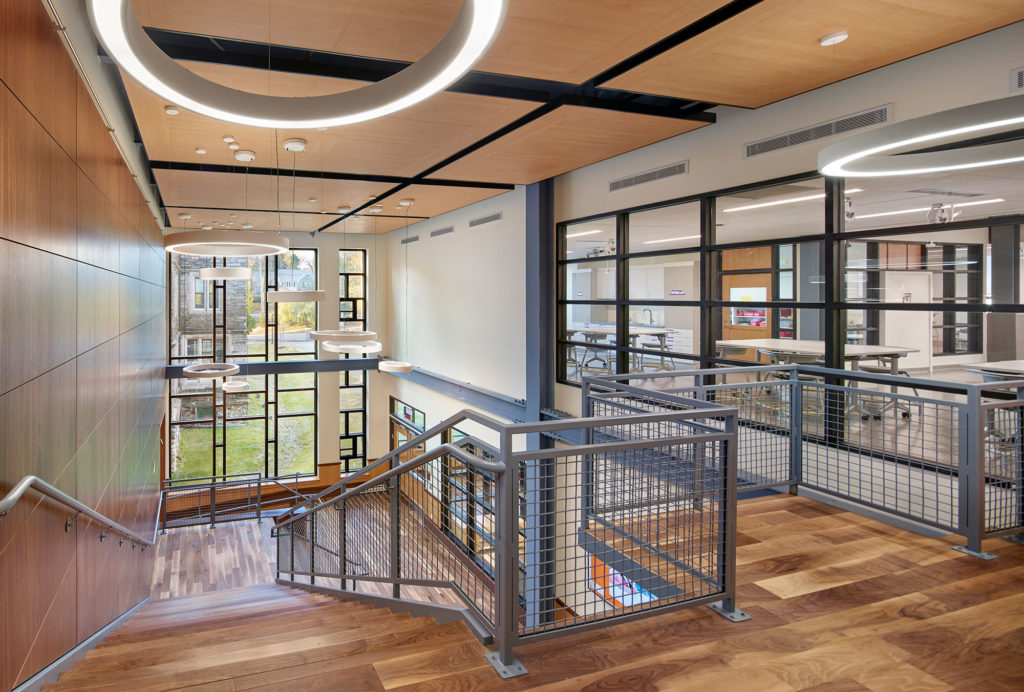 FACILITY OPENINGS AND THE REINTRODUCTION OF OCCUPANTS
Are you confident that occupants are returning to a healthy facility? And, can you accommodate new operational requirements? After verifying that a facility was properly maintained during any cease in normal operation, there is a host of new methodologies and protocols to evaluate and implement. These measures are aimed at ensuring the ongoing health of the facility and promoting occupants' well-being. Actions may include changes in the maintenance and operation of building systems, changes in building occupancy and circulation protocols, and de-densification of spaces to name a few.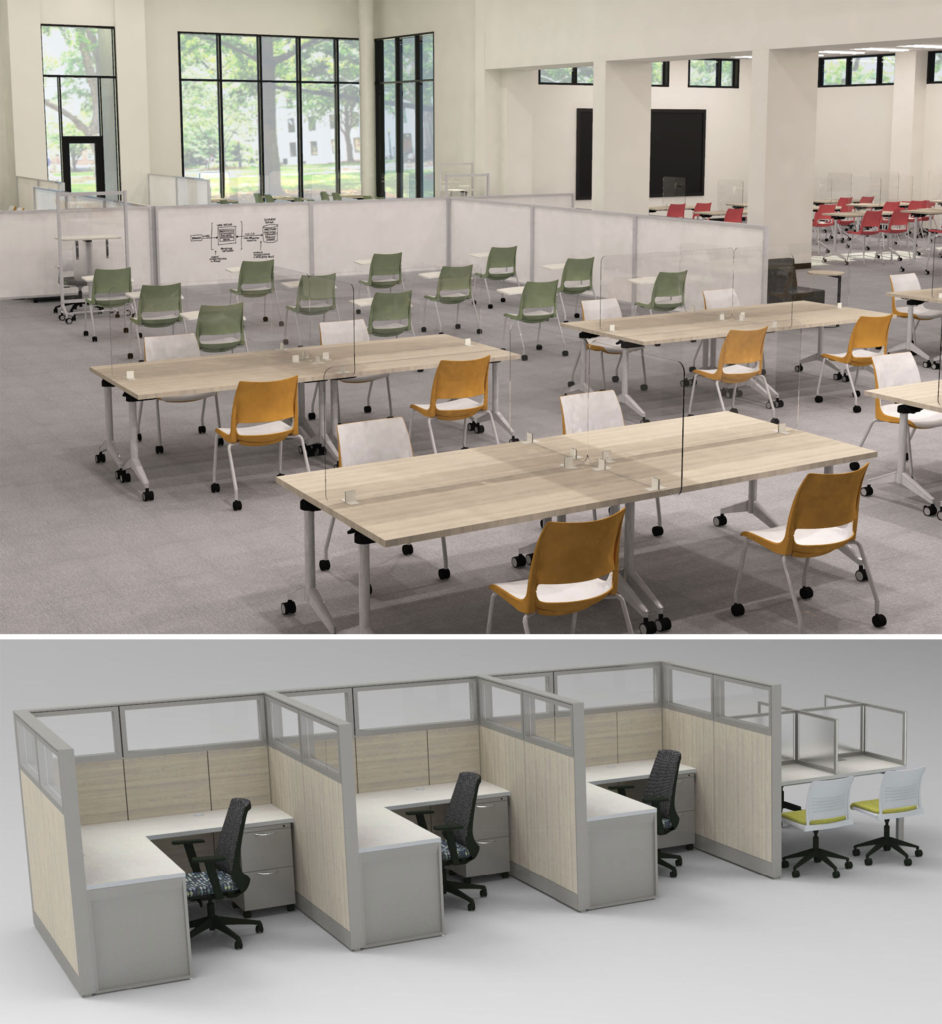 WHERE TO GO FROM HERE
Many clients feel they are chasing a moving target, with new information and knowledge constantly altering the landscape. We see organizations are moving through this time in different ways, at different rates and with differing needs and priorities.
While we acknowledge that there is no "one size fits all" approach, we recognize commonalities. All face a multitude of facility-oriented issues including but not limited to space planning, systems operations, occupancy protocols, and furnishings and furniture adaptation.
Whether it is about being better prepared for managing vacant buildings or for getting – safely and smartly – "back to business", we are working with organizations to help determine the best course of action. To assist with navigating through the changing times, we developed a basic checklist that addresses some common points of concern regarding building shutdowns and re-openings. If you have concerns about the approach to take for your organization regarding building occupancy and maintenance during the pandemic, please contact Dan Russoniello at druss@archerbuchanan.com or (610) 692-9112. Get a copy of our Getting Back to Business Checklist and learn how we can help.
– BACK TO ANNOUNCEMENTS –