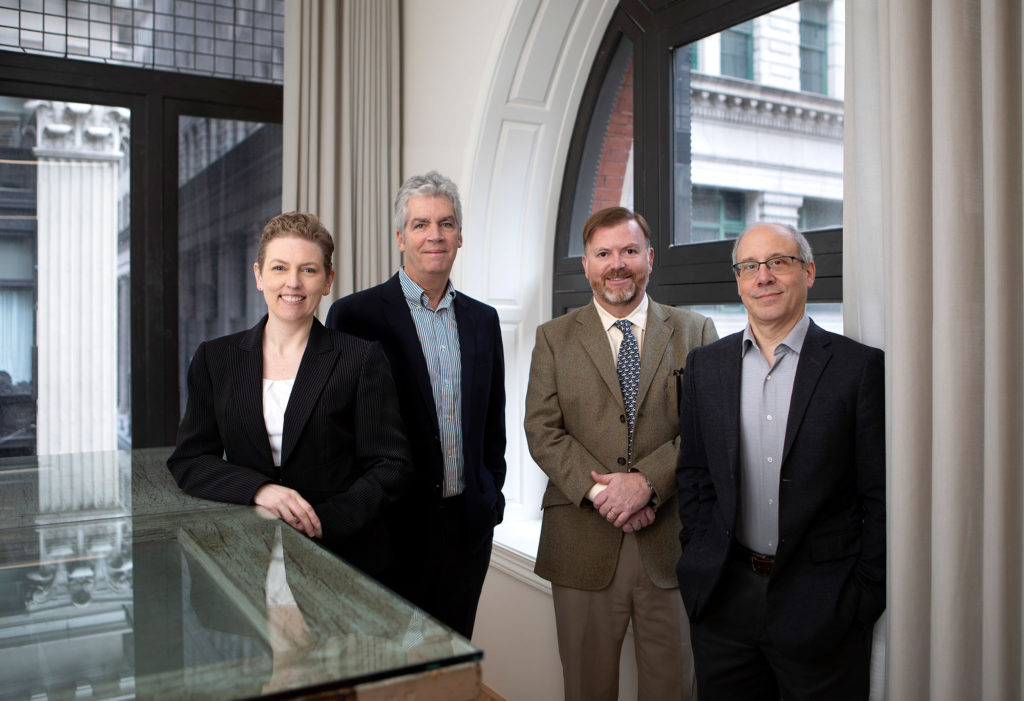 Archer & Buchanan Architecture Opens Satellite Office in Center City Philadelphia
January 14, 2019
ARCHER & BUCHANAN ARCHITECTURE is thrilled to announce the opening of a second office, located in the historic Hale Building in Center City, Philadelphia.  Best recognized for our exceptional residential and equestrian facility design, as well as for institutional projects ranging across educational, not-for-profit, commercial and hospitality markets, the firm—with numerous Philadelphia projects in our portfolio and on the boards—looks forward to expanding our presence.
Starting Archer & Buchanan Architecture in 1996, Peter Archer and Richard Buchanan initially concentrated exclusively on highly-custom residential design.  In 2003, the firm made a conscious commitment to adding an institutional focus after numerous residential clients turned to the firm for assistance with design projects related to their work places.  At that time, Dan Russoniello, AIA, joined the team as principal to head up the non-residential work.  Archer & Buchanan benefits hugely from the shared knowledge resulting from having both residential and institutional arms to the practice; each side informs the other and provides a broader view and greater breadth of experience.
Equally important to the success of the firm is our ability and willingness to embrace change and adaptability.  We must not only thoroughly understand how we live and work today, but how we will live and work in the future.  "Our clients entrust a great deal to us; we honor that trust through respectful use of their time and investment and by delivering quality designs that satisfy current as well as future needs," states firm principal Dan Russoniello.
On the opening of the Philadelphia office, newest firm partner Michele Thackrah enthuses, "Our years of experience in both residential and institutional design have taught us so much.  We are excited to apply our expertise in a different context where there are so many wonderful opportunities."
Gifted with incredible clients who are willing to embrace a truly collaborative process, the firm also boasts an amazing staff thriving in an organizational culture built on respect, trust, teamwork, sense of purpose, accountability and communication.  With multiple staff members residing in and committed to groups or activities in Center City, providing an additional home base is an obvious next step and has been warmly welcomed.
When deciding on precisely where in the city the firm would hang its awning, the newly-restored Hale Building seemed a natural choice; the building's interesting and beautiful design makes a perfect home for an architecture firm.  Housing co-working spaces on the upper floors and restaurants and retail on the ground floor, the Hale Building provides a vibrant and creative atmosphere.  "We are extremely excited about tapping into this kind of energy," notes firm partner Peter Archer.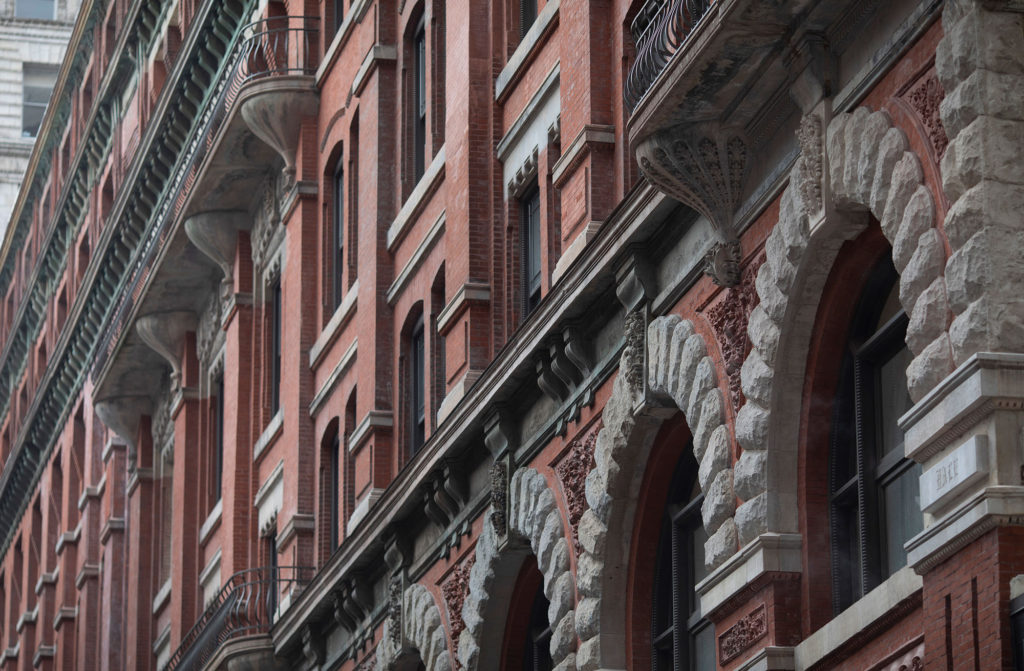 "The Hale Building restoration is a great example of the kind of projects our firm philosophy supports," states firm partner Richard Buchanan.  "To take something basically discarded and not only salvage it but reinvent it for a lively new purpose is something we can truly get behind."
– BACK TO ANNOUNCEMENTS –