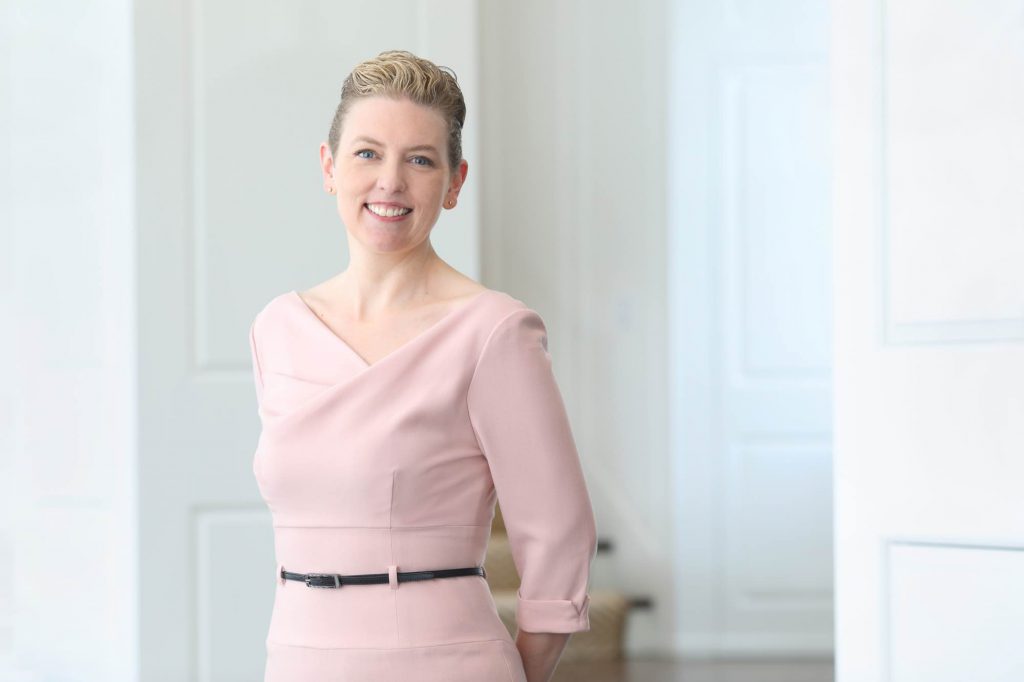 Michele Thackrah Named Partner at Archer & Buchanan Architecture
November 26, 2018
ARCHER & BUCHANAN ARCHITECTURE is proud to announce that Michele L. W. Thackrah, AIA, LEED AP has been named a Partner in the firm. Michele joins Founding Partners Peter C. Archer, AIA and Richard D. Buchanan, AIA in leading the West Chester-based firm established in 1996 and recognized for the exceptional design of residential, equestrian and institutional projects.
Initially earning degrees in architecture at Pennsylvania State University, Michele began her career with several prestigious residential practices in the Philadelphia and Washington DC metropolitan areas. Since joining Archer & Buchanan in 2003 and being named Principal in 2011, Michele's high standards for design and project management combined with her talents as a residential designer fluent in the local and historic vernacular have made her a standout leader for the firm.
In her role as partner, Michele looks forward to continuing her own professional growth as well as that of the firm by seeking to expand the firm's adaptive reuse work and pushing the residential side of the practice towards a more transitional aesthetic. Exploring new opportunities across the mid-Atlantic area and developing relationships with talented designers and craftsmen who value the highest level of detail and care in their craft are prime goals.
"I have known Michele since 1993," states Peter Archer. "She has added such depth to our firm; I am thrilled to have her as a partner." Richard Buchanan adds, "From her start with us, Michele has shown tremendous dedication to both the firm and our profession. She is an outstanding designer with incredible project management skills; it is a joy to have her share in the leadership of Archer & Buchanan."
In addition to her responsibilities within the firm, Michele also is committed to her professional and local community. After serving as a member of the Chester County Chamber of Business & Industry Women Influencing Business Committee, Michele joined the Thornbury Township Historic Preservation Commission in 2012, becoming its Chair in 2018. Michele is also an active member of the Chester County Historic Preservation Network, The Cosmopolitan Club of Philadelphia, Daughters of the American Revolution, The Junior League of Philadelphia, and the National Society of the Colonial Dames of America.
In reflecting on her career to date, Michele fondly recalls a client who likened her approach of designing a home to that of writing a novel—creating special moments and endless details to match, in this case, the unique story of each house. A self-proclaimed bookworm, Michele happily states that "spending the rest of my life 'creating novels' would be my greatest joy."
– BACK TO ANNOUNCEMENTS –