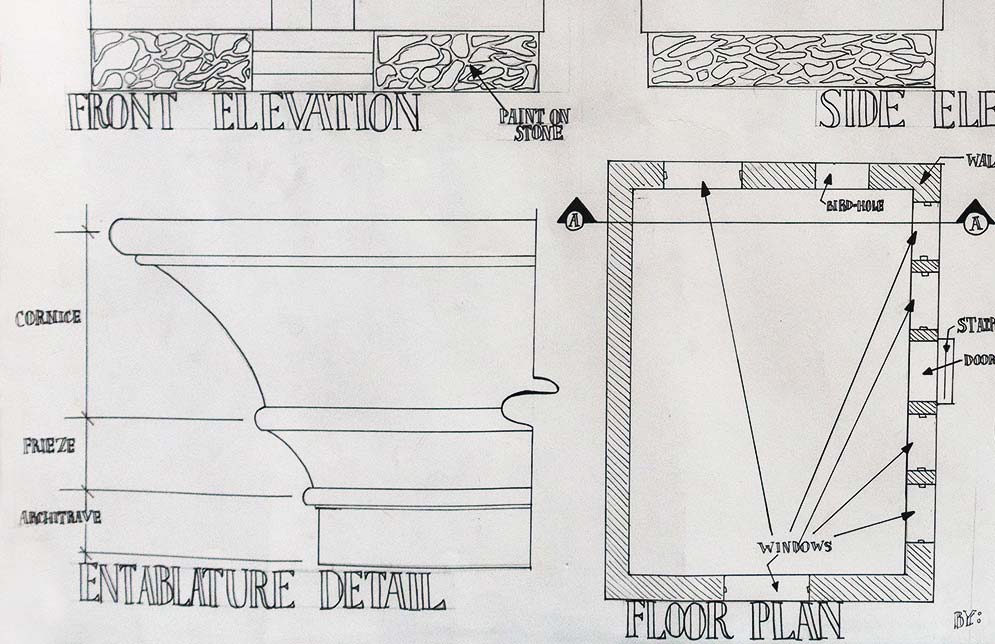 Archer & Buchanan is a Proud Participant in the ICAA New Heights Program
October 15, 2017
ARCHER & BUCHANAN ARCHITECTURE is proud to contribute to the ICAA New Heights, a program developed for middle school students with the aim of fostering an appreciation of the practice of traditional architecture and building through experiences in the classroom and in the field.
Firm partner Peter Archer, AIA, participated in the planning of and curriculum development for the program. Architectural Designer Suzanne Amrich, in addition to her involvement with New Heights planning, also volunteered time to participate in the classes offered as part of the program. This semester, after teaching students about various architectural styles and drawing techniques, Suzanne helped them to apply their new knowledge in designing a bird house and developing drawings for presentation to a jury. The designs selected by the jury will go on to be constructed.
"Throughout the entire process, students not only gain insight into the architectural design process, but additionally benefit from exposure to architects and their offices, fabricators, and construction professionals," remarked Suzanne.
Along with Suzanne, ABA staff members Laura Woolford Izzo, Derek Stoner and Amelia Linde took part in a "scavenger hunt" held in downtown West Chester for the New Heights students. By hunting down architectural elements within the town historic fabric, students expanded their knowledge and understanding of the various elements in their context.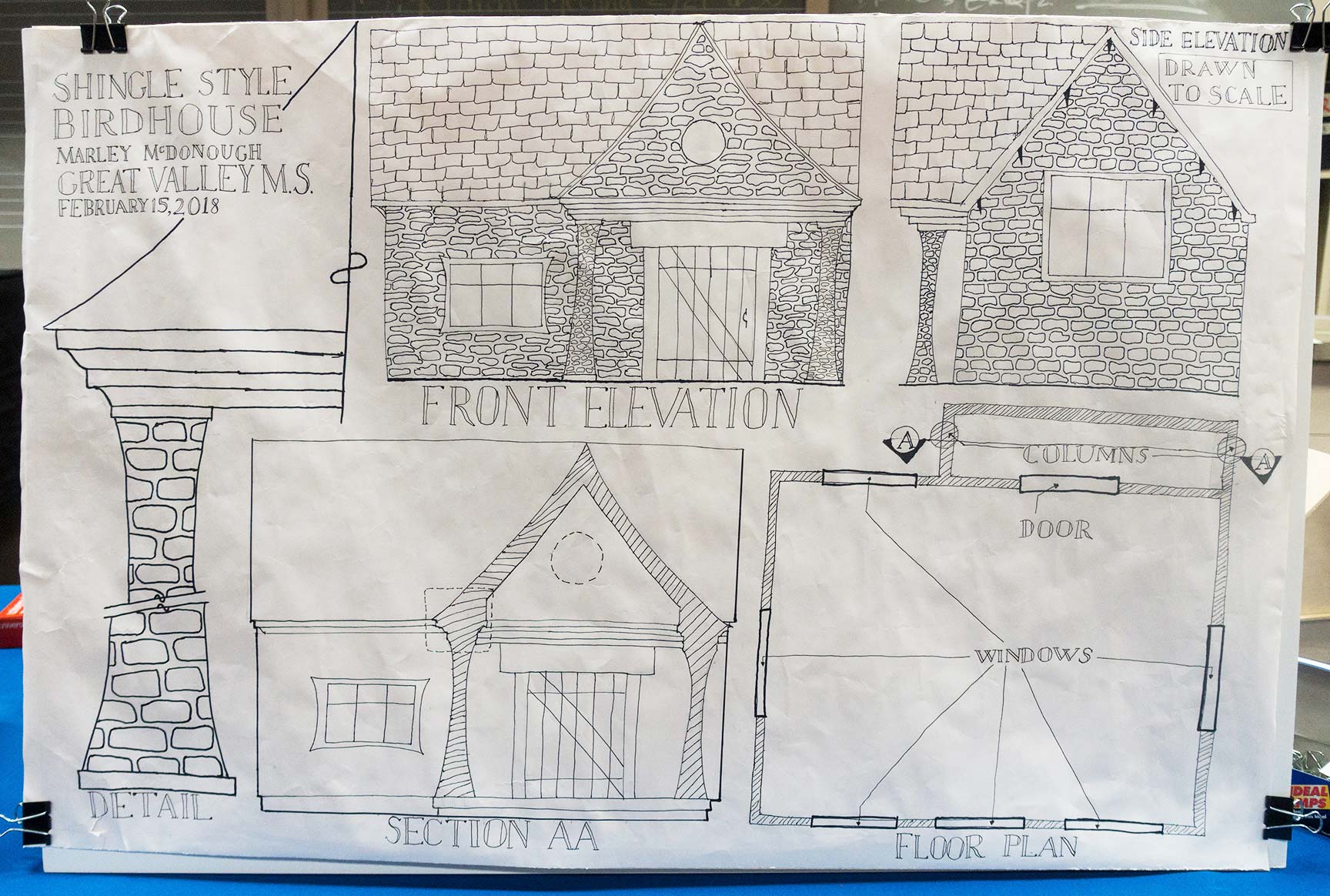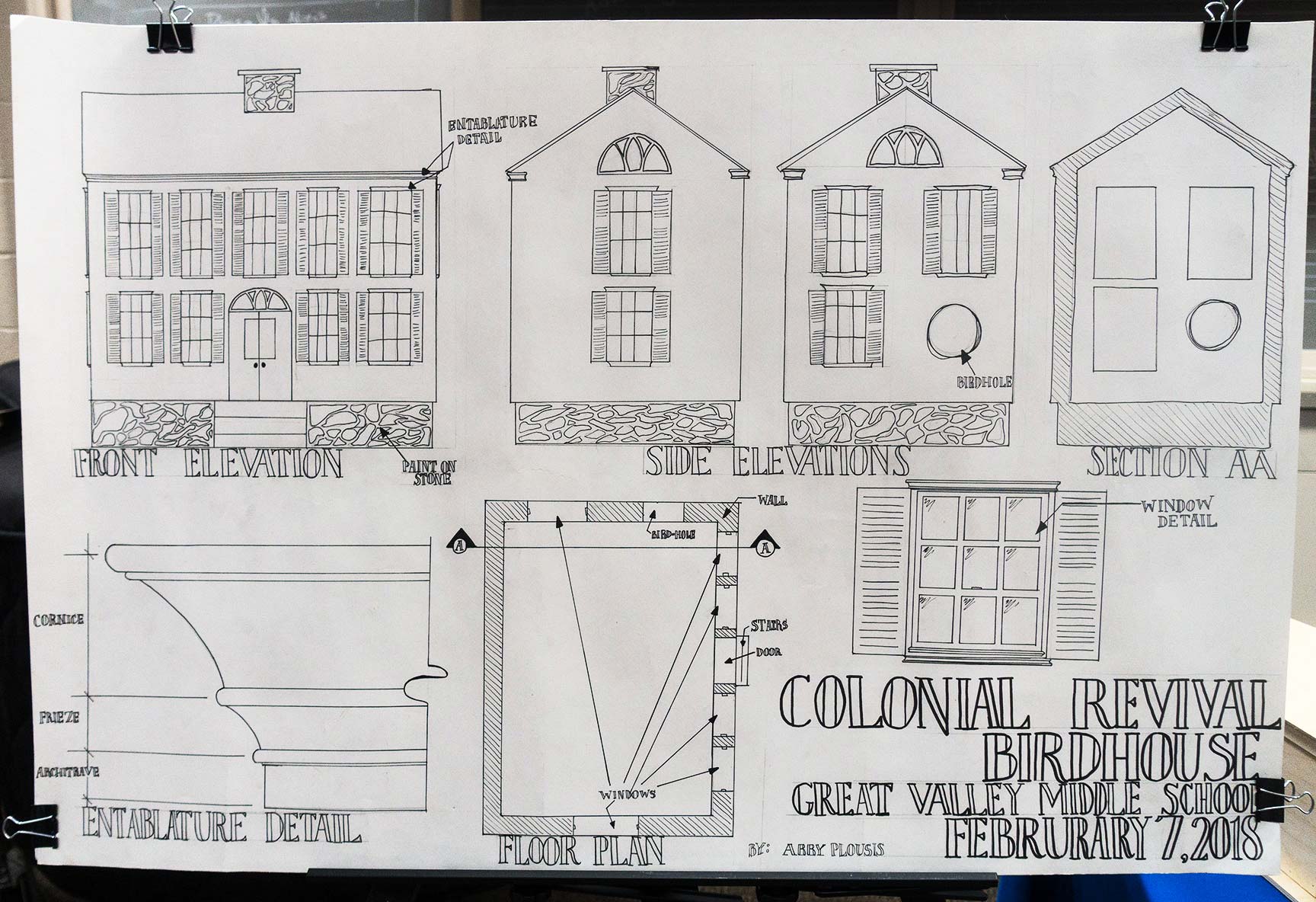 – BACK TO ANNOUNCEMENTS –